The Hate U Give
By Angie Thomas
I am sure you hav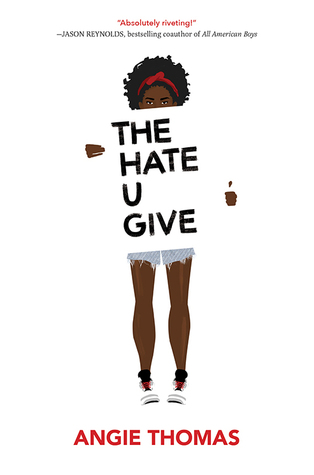 e heard of this book… The Hate U Give (or THUG as I will be referring to it as) has been flying off the shelves since it was released. I was recommended THUG by a friend, I was hesitant at first, I can't remember why, however I managed to read this in a day.
Starting with the facts. THUG has high ratings on a number of sites. Good reads has it rated at 4.7 out of 5. Definitely the highest rated book I have read (based on good reads). The book is relatable AND covers current day issues that many people in America (and around the world) face.
THUG follows the story of Starr Carter, who lives in two worlds – the poor, gang run, neighborhood where she lives, and the fancy suburban prep school she attends. Both worlds are collided in a way she never imagined when she witnesses the murder of her best friend Khalil by a white police officer. This sparks riots and protests in both her worlds. Soon, Khalil's death is national news. Everyone is talking about a witness… Can Starr come forward without becoming a victim herself? Could Starr be endangering her and her loved ones lives by standing up for what is right?
I must admit, the pace of this book is FANTASTIC. There isn't a part of the book where you think Angie Is writing to make a word count. There is constant movement in the story line. I also feel like THUG tells the a really relatable story of #blacklivesmatter movement. Well done to Angie for portraying this so well.
I want everyone to read this book. It is insightful, and we can all learn from it, and be the change that we want to see in the world.